Interview with Marc Quadria

Marc Quadria est français et vit à Stockholm.
Il travaille au contact des sans-abris depuis six ans.
Il a travaillé durant 5 années à Racksta. Il est à Grimman depuis 1 an.
Nous l'avons rencontré et il a accepté de répondre à quelques questions
sur la mission de Grimman auprès des sans domiciles fixes.
Voici une courte interview.

Bonjour Marc, peux-tu nous expliquer ce qu'est Grimman ?
Tout simplement un refuge de nuit pour les sans domiciles fixe, de 19 ans à 76 ans.
Tu me disais tout a l' heure que vous n'étiez pas supposés accueillir des personnes
de moins de 20 ans !
Oui, mais il peut y avoir des exceptions… on ne peut pas laisser un jeune
de 18 ans ou 19 ans dormir dehors…
Qu'avez-vous prévus pour ces jeunes ?
On a une chambre réservée pour eux afin d'éviter tout contact avec ceux touchés par la drogue et l'alcolisme. Ces jeunes n'ont pas encore développés de telles addictions.
Qu'apporte Grimman aux sans domicile fixe ?
Un logis pour la nuit, un repas le soir et le matin un petit déjeuner.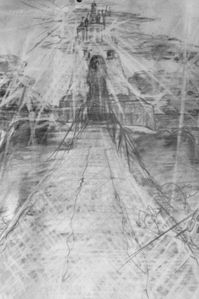 Qui finance Grimman ?
Le gouvernement suédois. La commune de Stockholm a confié à Stadsmission* la gestion du foyer Grimman.
Qui rencontre t-on à Grimman ?
Il y a plusieurs categories de personnes à Grimman. Des jeunes endettés qui ne peuvent trouver ou se payer un appartement. L'autre catégorie sont ceux qui ont sombrés dans la drogue ou l'alcoolisme.
Quel est l'objectif de Grimman ?
La réinsertion… notre objectif est qu'ils ne re-sombrent pas… ici, ils ont le téléphone, une salle d'ordinateur à dispositon et surtout une cellule de soutien de cinq personnes.
La mission de Grimman se cantonne t-elle à l'accueil des sans domiciles fixes ou intervient elle également à l'extérieur ?
Eté comme hiver, il nous arrive d'aller chercher des sans domiciles fixes en difficulté dans la rue, notamment pour ceux qui n'osent pas se rapprocher de nous.
* : Stadsmission est une association à but non lucratif qui mène des missions auprès des sans abris, des femmes ou des hommes victimes d'abus, ou encore auprés des enfants, des adolescents des personnes âgées.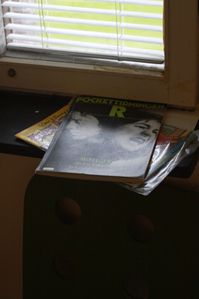 Marc Quadria is french and lives in Stockholm.
He has been working with homeless for 6 years.
He first worked at Racksta during 5 years, then joined Kvartet Grimman one year ago.
We met Marc and conducted a short interview with him.
Hello Marc, can you tell us what is Kvartet Grimman ?
It is a night shelter for homless between the ages of 19 and 76.
You were saying to us that Grimman is not suppose to welcome homless under the age of 20!
Yes it's true but sometimes, we make an exeption. Teenagers cannot be left alone in the street at night. So, whenever we can, we welcome them.
What did you plan for them ?
We have a special room for those kids, so that we can keep them away from those who are addicted to alcohol and drugs. Moreover, most of those kids haven't develop such addictions.
What do Grimman provide to homless ?
We provide them a shelter for the night, a dinner and a breakfast on the morning.
Who finances Grimman ?
The Swedish government finances it, but this is Stockholm's city mission* that manages Grimman.
What is Grimman objective ?
We aim to help them to re-enter into society. A computer room, a phone are available for them. They are also surrounded by five persons from the staff so that they don't sink into despair.
As you told us, Grimman is a night shelter for homeless. But, are you conducting any missions outside of the shelter?
Yes, we do. In winter time and also in summer time, we are looking for homeless in the street. We establish contacts with them and help those who require assistance.
* : Stockholm's City Mission is a non-profit organization. They run activities for people in homelessness and abuse, children, adolescents and ederly.


Interview by Mathieu Jaïs - Stockholm 2009